Press Photos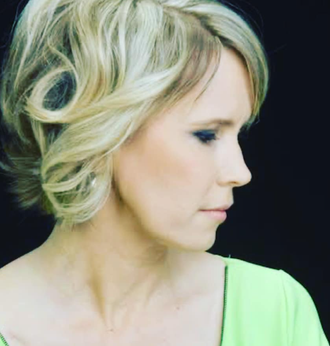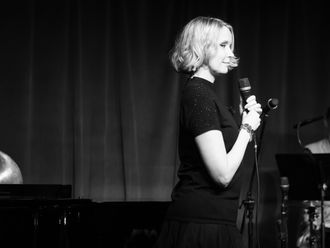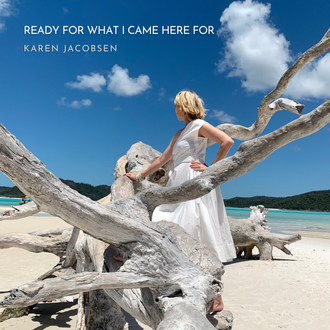 Live Video Performance: Vision Australia Carols by Candlelight, Melbourne, Australia
Press / Reviews
If you haven't yet heard or heard of Karen Jacobsen you soon will. The striking silky-voiced Australian singer songwriter...diva from down under...whether Karen is singing about the joys of life and love or the more bitter sweet aspects of romance, her delivery is always infused with sheer passion. Her voice is strong and compelling, and her lyrics are pure, honest and accessible, yet they evoke the entire spectrum of human emotions...Ms. Jacobsen is one of the most "natural" performers that New York City has seen and heard in a long time.
- PM Entertainment
"Karen Jacobsen has starlight lit up in optimism all around her." 
- Buzz Magazine
"The quiet passion of her lyrics and voice casting a spell over the room. Despite the stormy weather, this was one of those perfectly marvelous Manhattan evenings. Karen Jacobsen is a wonderful "gift from Down Under" to New Yorkers and to all music lovers and lovers of all kinds!"
- T. Maloney
"She sings with pure abandon and passion." 
- Musical Discoveries
"A super musical performance: Karen Jacobsen, in a spectacular gown, is beautiful, funny, a lovely light- fingered pianist and a terrific singer with a fine clear voice who writes melodically original personal songs giving glimpses of her life and relationships. She totally engages her audience with her charm, her voice and her wit and she can hold a note like Jerry Colonna, It's a treat to be entertained by this talented, lovely woman. Catch her if you can. It's one of the best performances of the decade." 
- Richmond Shepard, Total Theater.com
Stage plot & tech rider
Karen Jacobsen Solo Performance Production Rider
STAGE:
Stage needs to be adequate size and have adequate lighting for solo performance at piano.

PRODUCTION EQUIPMENT:
Please provide –
Acoustic Piano, Grand or Baby Grand Preferred (Tuned).
Piano lid closed, piano placement downstage centre with edge 1.5 meters from front of stage, aligned cross stage facing stage left.
OR Fully weighted 88 key electric piano (Yamaha P120 or similar) with Keyboard Stand and Sustain Pedal centered
Piano bench.
Piano to be amplified with microphone and in stage monitor mix
Boom microphone stand placed left of piano keyboard.
Hand held microphone.
Sound system with on stage monitor wedge placed stage right of center and back behind performer's right ear in line with downstage edge of piano.
Small clothed table to the left of the piano keyboard.
Onsite Sound Engineer who will work the show.

SOUND CHECK:
Sound check prior to house opening, with Sound Engineer present.
Piano placement downstage center to be finalized during sound check.

MERCHANDISE:
Merch table 1 meter x 2 meter, clothed and skirted placed in path of patrons exit, with 2 chairs.

HOSPITALITY:
Private dressing room with bathroom.
Four (4) bottles of room temperature still water.
Please note: If catering is provided, options to be Vegan.
217 KB